Professional inspection and survey
James has taken part in and successfully completed the Lantra Professional Tree Inspection course and assessment.  This means he is able to assess trees for risk, report on any inherent defects and the effects of fungi and decay.
With an inspection we provide a report outlining our findings, any risks and any recommendations for remedial action.
Our previous clients for tree inspection and survey include Horsham Council, Newhaven Council and many commercial and private domestic customers.
Stump removal or poisoning
You might want a tree stump removed, we usually use a stump grinding machine for this which turns the stumps into sawdust/mulch. Smaller stumps can often be pulled out with a which or dug out with a pick axe.
Alternatively we can apply poison to a stump to prevent a tree from growing back.  For poison we use Eco-plugs which are self-sealing plugs about the size of a pen lid which push into the top of the stump and release poison once they are sealed.
Tree/hedge) selection and planting
We understand and can advise on how to choose and plant trees for the best chances of success and how to spot defective trees at a nursery.
We can also help you choose the most appropriate tree for any location by considering your end goals, the soil conditions and the wider planting environment.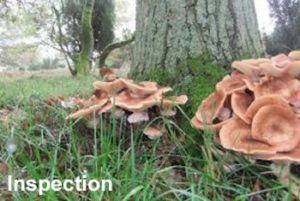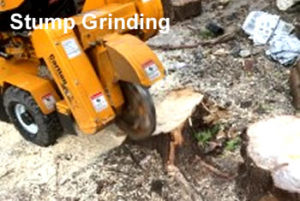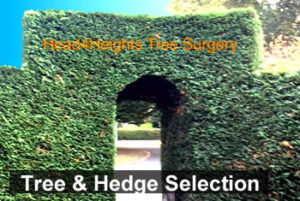 Garden maintenance
Other regular services we offer are lawn mowing, shrub trimming and garden weeding.  Speak to Alexandra directly about garden maintenance.
Anti-bird installation
Birds can be a nuisance, droppings from roosting birds can cause a real mess and others can be extremely noisy.  We have successfully installed several bird deterrents which can be very effective.
Firewood logs
Seasoned firewood logs are £60 / large builders bag. 
Discounts for multiple orders. We can also stack them for you.