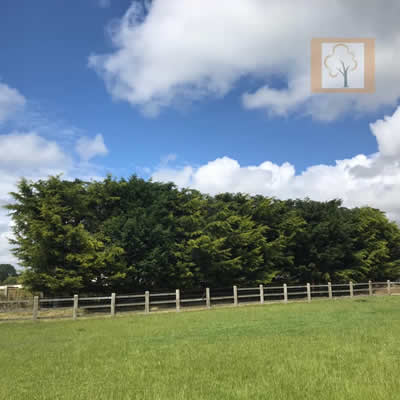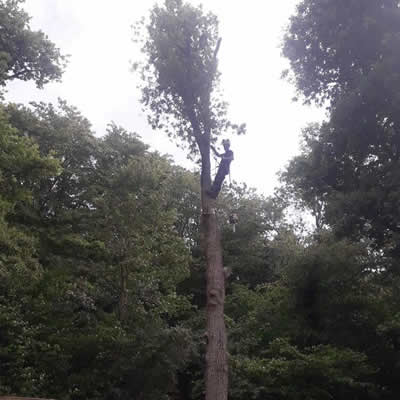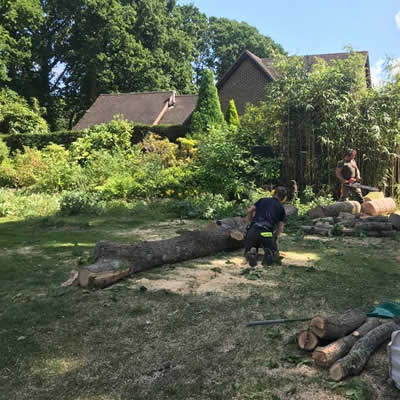 line of conifers reduced by 3m by Alex
Oak tree dismantle in Horsham, it has to be removed because of bleeding canker. But will be replaced. The tree had a protection order which we dealt with on customers behalf.
In the middle of clearing up another oak tree in West Chiltington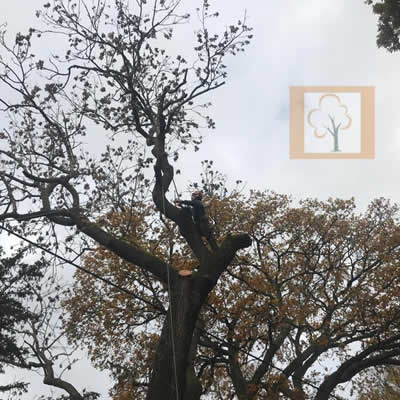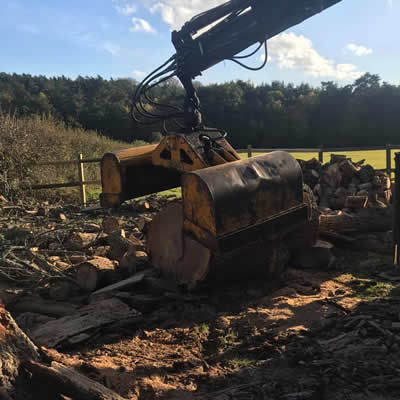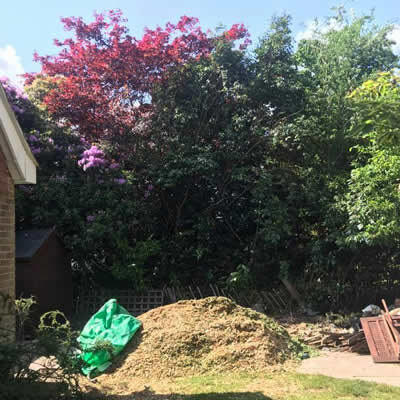 Ash die back is making ground across the UK, if you have an ash tree and are concerned about it we can advise you on what to do. We had to remove this one in billingshurst..
A large oak being cleared away.
Here we removed some trees and turned them into woodchip on site for the customer to use.