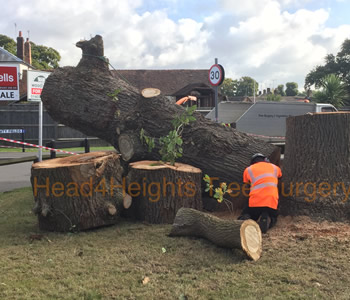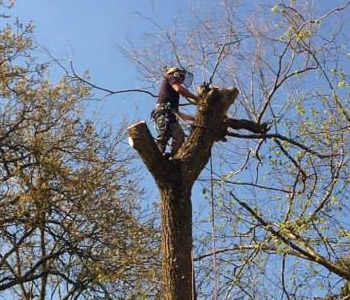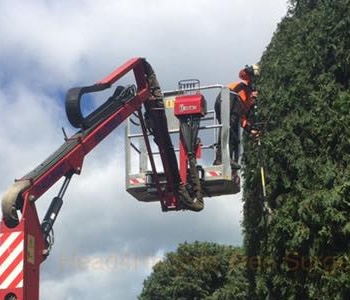 This was as big as it gets! This huge tree was felled safely, on-time and importantly; on budget!
And another monster bites the dust! Although this looks dangerous, for us, it's just another day in the office!
This project required use of our modern and up to date equipment allowing us to to go to places most people never see.